I am currently attending the Adobe MAX conference in Chicago, IL. Yesterday's keynote was a great showcase of what Adobe's latest technologies are about to bring to the web and to the desktop. Here are a few pictures of the keynote (hover over the images to get a short description)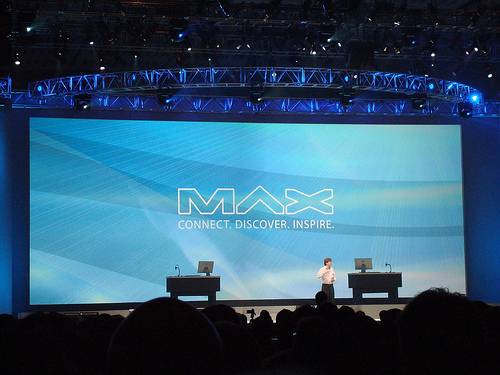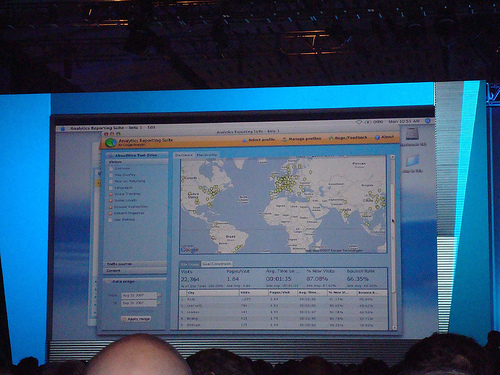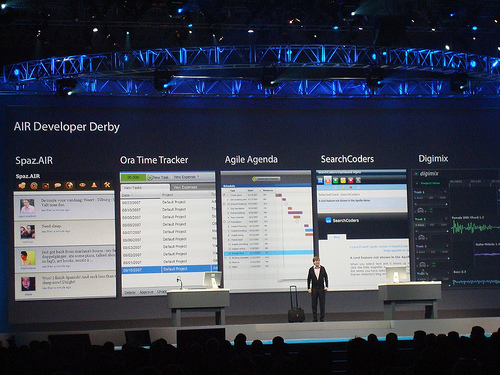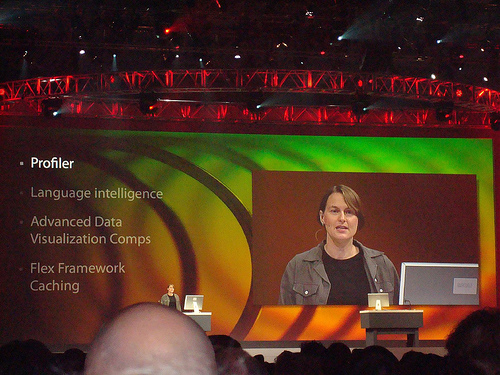 I have been involved with web development since, and Ajax since (before it was even coined "Ajax") I have looked at Adobe's technologies for a while, and have finally come around. I have to admit that Flash Player 9, ActionScript 3, Flex 2 (Flex 3 coming very soon) and Flex Builder 2 (soon Flex Builder 3) make for a very solid development platform to create rich Internet applications. Add AIR (Adobe's Integrated Runtime) to the mix and you have a great platform to develop cross-platform, web-enabled applications.
My only problem with Adobe's technologies is that they are proprietary technologies. However, this only outlines the failure of the W3C and other standards bodies to push the web forward. And with an incredible 90% market penetration (according to Adobe), isn't Flash a De Facto standard anyway?
Update: After attending the day 2 keynote, I keep thinking that while so many web developers are still trying to figure out how to make rounded corners work on all browsers, Adobe is really pushing the envelope with truly ground-breaking technologies. What a contrast!