I am currently attending the Rich Web Experience conference in San Jose. Lots of great topics are being covered by immensely talented speakers who are passionate about sharing their knowledge. Here are a few pictures I took with my iPhone (hover over the images to get a short description)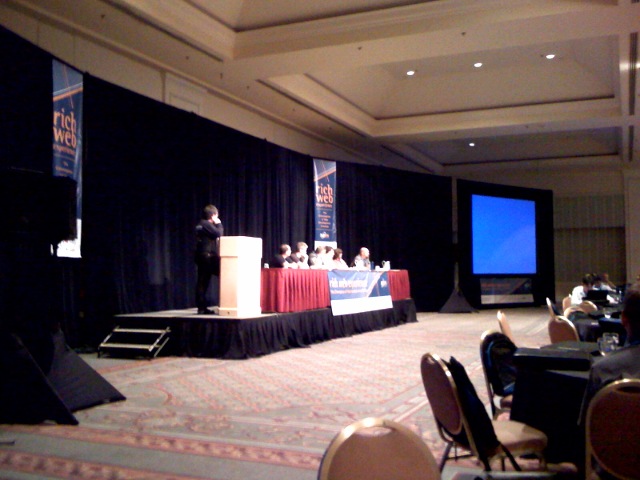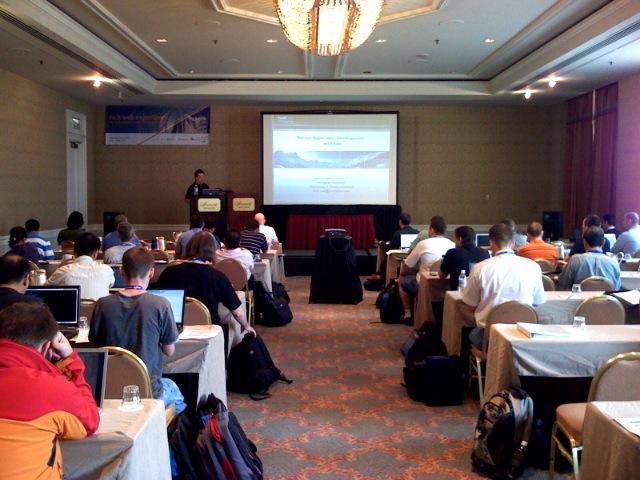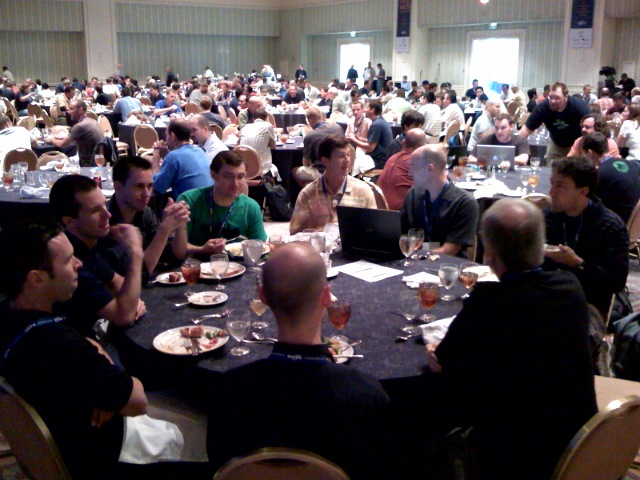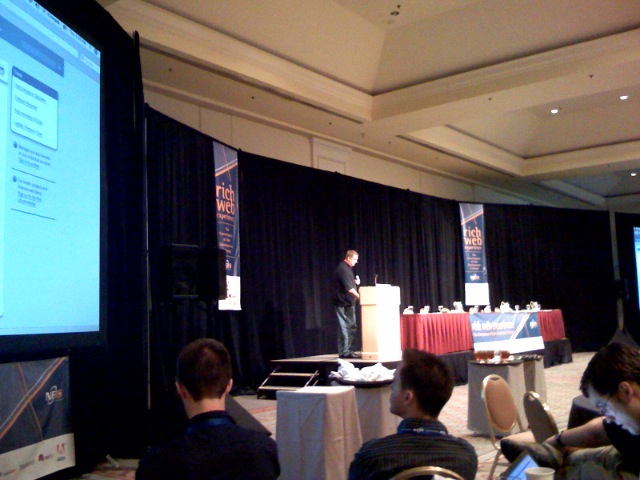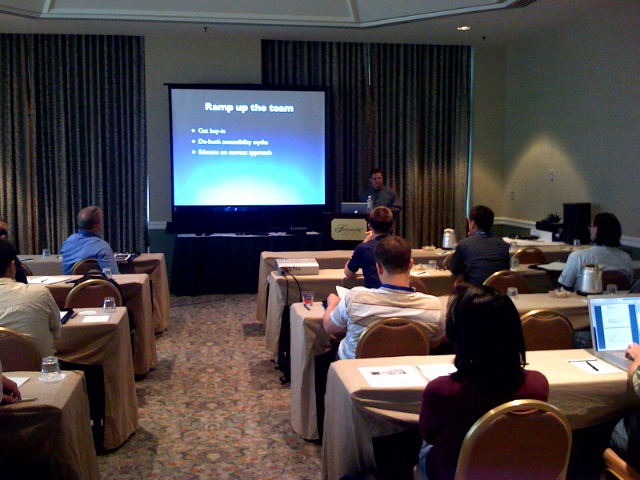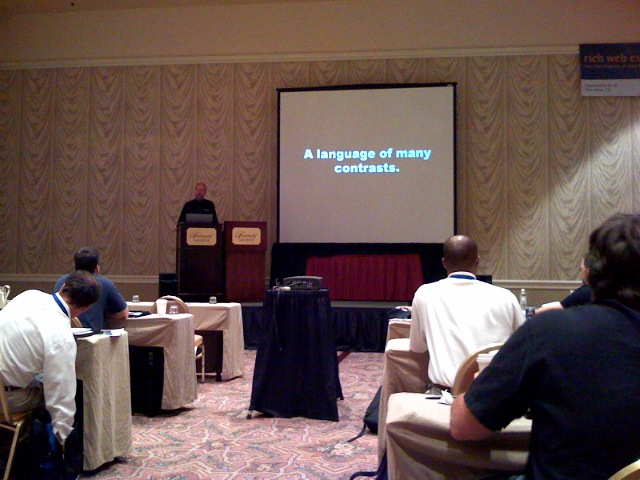 Update: Douglas Crockford's keynote was absolutely brilliant as usual (I'm not just saying that because I happen to be sitting only a few feet away from him at Yahoo!) and I hope it will have made a lot of people think about some of the problems our industry is facing.
Update: I was very disappointed with Jesse James Garrett's keynote on Friday. The beginning of his talk was irritating to say the least as it was focused mainly on his personality (Extract: "You may be wondering why I'm so famous"…) He then talked about the history of Ajax. According to him, Ajax started when he discovered it (2004?), but he completely forgot to mention that a lot of people were already doing Ajax back in the 90′s (OddPost, back in, was already doing what would still be considered cutting edge Ajax by today's standards) Finally, the rest of his talk was directed towards user experience designers, not engineers. I know UED had a strong presence at the conference, so I won't blame him for that. I just found it extremely boring. Sorry Jesse!